Ever treated your tastebuds with authentic Gujarati cuisines? If yes, you know they taste yummy. If not yet, try soon. You can call them the culinary treasure of your nation.
Specifically, Gujarati cuisines emerged as a result of the settlement of different communities in the state. But, what about the places outside Gujarat, do they serve authentic ones?
Here's the inspiring story of Bhavnaben Dave, who launched her authentic Gujaratifood startup at 52. Honestly, there's no specific age for becoming an entrepreneur. Bhavanben is one such perfect inspiration for women.
Birth of Dhokla House
Aunty Ji 'Bhavanben' has always loved cooking. After living in Gurugram for 15 years, she noticed no one served the authentic Gujarati cuisines in Gurgaon. You'll rarely find Dhokla, Patra, Bhakri, Khaman in Gurgaon. And, even if you find these, it is not fun.
For this reason, two years ago, Aunty Ji thought of doing something new. And, not only her son but also her husband liked the idea. Finally, with support from her husband and son, she started with a small outlet in Sec-56, Gurgaon.
Challenges and Evolution
Initially, people did not know about the Gujarati cuisines in Gurugram. Dishes were new and unknown to many people. She had to invite customers to try and taste the dishes for free.
Indeed after tasting the dishes once, people would always buy it. And, they recommended it to others. Gradually, Dhokla House made a name for itself among the local food communities in Gurgaon.
With the growing demand for her dishes, Bhavnaben established another outlet in Sec-52. Both she and her husband spend 10-12 hours a day serving the Dhokla House offerings.
Besides all this, a lot of people asked her to deliver online. Soon, she tied up with Swiggy and Zomato. With this, Dhokla House was able toserve more customers who could enjoy the tasty offerings of the outlet from the convenience of their homes.
Offerings of Dhokla House
The Menu is currently limited because Bhavnaben handles all the recipes. The Dhokla House offers the following items:
Khaman Dhokla
White Dhokla
Dhokla Chaat
Puran Puri
Thepla
Khakhra
Bhakri
Churme ke Laddu
Poha
Moreover, the Dhokla House has also established a name for itself in the healthy snacking category. It delivers items all over India, such as :
Pumpkin Seeds
Chia Seeds
Flax Seeds
Green Tea Leaves
Roasted Seed Mix
Trail Mix
Spices
Trail Mix
You can check them out as these products which are available on Flipkart: https://cutt.ly/0jMAJeh.
Aim of Bhavnaben
Bhavnaben serves about 35-50 customers every day at Dhokla House. She further aims to open a restaurant which caters even more Gujarati cuisines. Most importantly, she wants to make Dhokla House a renowned brand.
Current Scenario
Despite the initial challenges, now Dhokla House is famous in Gurgaon. People visit the place in great numbers to indulge in some delicious Gujarati cuisines.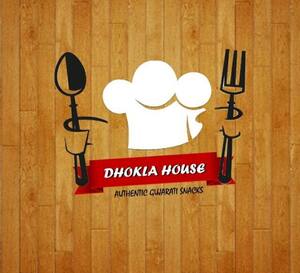 Indeed, Dhokla House is a must-visit place for Gujarati food lovers. So, If you're in the city, Hurry up! Taste Bhavnaben's delectable authentic Gujarati cuisines.